SANATORIUM "DOM ZDROJOWY", CIEPLICE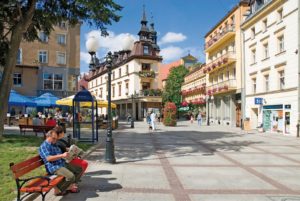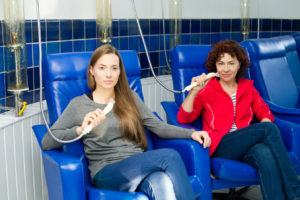 About the sanatorium
A four-storey building centrally located in the resort of Cieplice.
Rooms
249 beds in standard rooms (single, double and triple), comfort type rooms and suites. In all rooms: bathroom, TV.
Comfort rooms and suites have also refrigerator and bathrobes.
In all rooms thermal water is being used.
The building is adapted for wheelchair users.
Treatment and SPA
Over 80 types of therapeutic and SPA treatments are performed in the field of hydrotherapy, peloidotherapy, inhalation and kinesitherapy, light- and electrotherapy on the basis of: therapeutic mineral waters (fluoride-silicon, hypotonic, poorly mineralized, alkaline) and high peat.
The treatment base has about 300 modern treatment stations, 2 thermal pools and 3 gymnasiums. For water treatments, only therapeutic thermal water from Cieplice springs is used.
Facilities
2 thermal pools, modern SPA "Marysieńka", treatment base, dining room, hot spot and ATM. The building is equipped with passenger lifts. Wireless internet is available at the reception.
First and last name (required)
Email (required)
Phone (required)
Message