SANATORIUM "EDWARD", CIEPLICE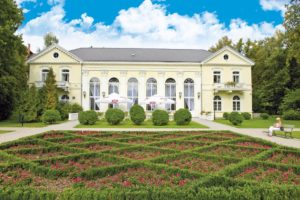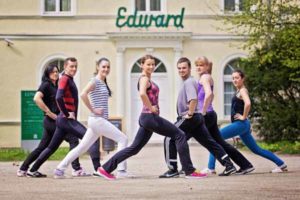 About the sanatorium
The two-story Edward Pavilion is located in the central park of the Cieplice resort. The park belongs to one of the ten most beautiful parks in Lower Silesia area of Poland.
Rooms
Accommodation in 1, 2- and 3-bed rooms. The rooms have satellite TV, radio, bathrobes, internet, and refrigerator. In bathrooms thermal water is used.
Treatment and SPA
Treatment is carried out in "Dom Zdrojowy", within approximately 80 meters distance. Treatment types: mud applications, mud baths, eye spray, mineral baths, electro and magnetic therapy, gymnastics in swimming pool with thermal water, thermal water therapy applications, dry massage, inhalation, underwater massage, laser therapy, hydro massage, whirlpool pearl baths, carbon dioxide baths, galvano therapy, whirlpool baths, Bioptron light therapy, individual therapeutic exercises, iontophoresis, Aquavibron, cryotherapy, ultrasound, four-chambered baths, shortwave therapy, infrared radiation, paraffin wraps, eye compresses.
Treatment indications:
kidneys and genitourinary system diseases, diseases of the musculoskeletal system, neurological diseases, rheumatic diseases, osteoporosis, gynaecological and urological diseases, eye diseases, metabolic disorders, respiratory diseases.
First and last name (required)
Email (required)
Phone (required)
Message