SANATORIUM "JAN KAZIMIERZ", DUSZNIKI ZDRÓJ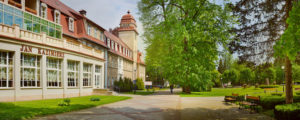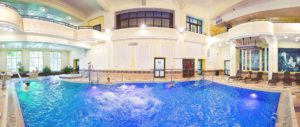 About the sanatorium
Located in the centre of the resort, approximately 50 meters from the mineral water pump room.
Rooms
147 beds in high standard rooms and suites. All rooms are equipped with a private bathroom with toiletries, a TV and free Wi-Fi access.
Treatment and SPA
Gastroenterology, pulmonology, gynaecology, osteoporosis, musculoskeletal system diseases.
The sanatorium is combined with a physiotherapy clinic and prepared for receiving guests with disabilities. Guests can enjoy "Słoneczne Termy" recreation complex, where you can relax in the pool with various types of hydro massage, on the beach, in the dry and steam saunas or in the Mud Treatment Centre.
Facilities
"Słoneczne Termy" recreation complex with modern fitness equipment, kids club for children.
First and last name (required)
Email (required)
Phone (required)
Message