SANATORIUM "POLONIA", KUDOWA ZDRÓJ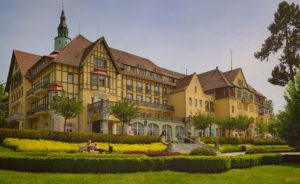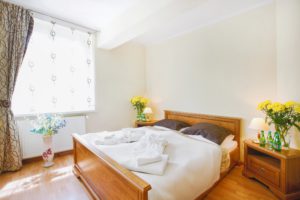 About the sanatorium
Located in the centre of the Spa Park, 50 meters from the mineral water pump room.
Rooms
The sanatorium has 213 beds in standard rooms and suites (standard and standard plus categories). All rooms are equipped with a bathroom with bath or shower, TV, fridge, telephone and radio. Some rooms have electric kettles. All rooms have free Wi-Fi access.
Treatment and SPA
Medical centre is situated 80 m from the sanatorium and offers wide range of medical treatments, including stay in salt cave and mineral water treatment.
Treatment indications: cardiology, obesity, chronic and allergic respiratory system diseases, diseases of the musculoskeletal system, pulmonology, endocrinology, gastroenterology, anaemia.
Nearby Aqua park offers hydro massages and slides.
Facilities
Guests can enjoy on-site restaurant, coffee shop and shop.
First and last name (required)
Email (required)
Phone (required)
Message