SANATORIUM "SANUS", ŚWIERADÓW ZDRÓJ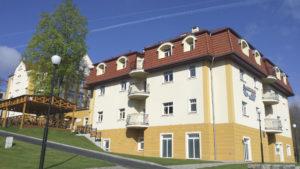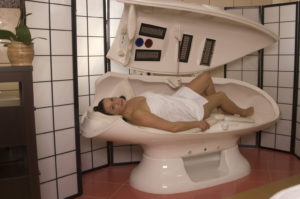 About the sanatorium
Located in a quiet area of ​​the resort, at the bottom of the mountain, 500 meters from the center. Opened in 2013.
Rooms
The comfortable rooms with 113 beds. In each room: shower, satellite TV, telephone, kettle, paid minibar, hairdryer, wireless Internet access.
Medical base
The sanatorium specializes in diseases of the musculoskeletal system, rheumatic and traumatic and orthopedic diseases, arthritis, restoration of the musculoskeletal system and cartilage after injuries, gynecological female diseases, diseases of the digestive tract and circulatory system.
All treatments are done in the building of the sanatorium, which distinguishes it from other sanatoriums of the resort. Mud compresses are prepared from own product and radon baths are filled from the own source.
There is also sauna, hydro massage and Jacuzzi.
Facilities
Gym, sauna, pump room with radon water.
First and last name (required)
Email (required)
Phone (required)
Message