"SILESIA REHABILITATION CENTER", KRYNICA ZDRÓJ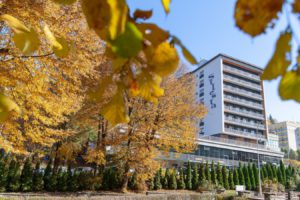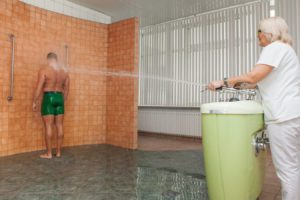 About the center
Located in a picturesque area, 1,5 km from the park and mineral water pump room.
Rooms
Comfortable single, double and triple rooms, as well as family rooms (on the 8th floor of the main building) and 4 rooms for up to 4-6 persons in an annex building. All rooms have large bathrooms, satellite TV, kettle. Some rooms have beautiful mountain views.
Treatment and SPA
The center offers rehabilitation using medicinal mineral waters and a wide range of treatments using modern equipment under the supervision of experienced and qualified staff.
Treatment indications: diseases of the circulatory system, diseases of the respiratory system, neurology, diseases of the genitourinary system, diseases of the digestive system, dermatology, problems with the spine, posture dysfunction and scoliosis, laryngology, diabetes, speech and voice disorders, ear disease, women after mastectomy, mental retardation, mental illness, psychomotor disorder (ADHD), epilepsy, allergies, endocrine disorders, chronic pancreatitis, cerebral palsy, liver disease.
Before and after treatment, a consultation with a doctor is taking place.
Facilities
Unlimited access to the pool and gym, solarium, billiards, table tennis, free Wi-Fi access.
First and last name (required)
Email (required)
Phone (required)
Message